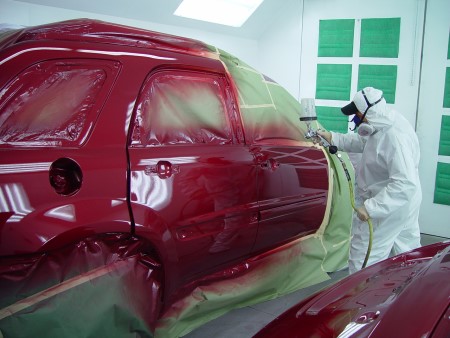 Auto Experts Collision Center
*Our Goal is to exceed your expectations
Does your car need a face lift? Do you have dents in your car that you have been meaning to take care of? Do you have fading paint that annoys you every time you look at it?
Been involved a wreck?
Did you know that if you are involved in an accident, by law, you have a choice as to where you bring your car to have it repaired? It's true!
Don't let anyone try and tell you different. The insurance company may suggest a shop that's on their "list." But the law is clear – it's your car, it's your choice as to who repairs it.
We all like to take pride in our vehicles. Automotive Experts can make your vehicle look brand new again. No matter what service we perform, there's one thing that you can always count on; exceptional quality each and every time.
Auto Body Work
Frame Aligning
Dent Removal
Auto Paint Shop
Color Matchin
Paint Refinishing
We only use lifetime warranty PPG paint, The world's best paint backed by lifetime coverage.
As a PPG Certified Collision Repair Center , this shop uses a paint refinish system* made by the world leader in automotive finishes – and backs up its quality work with the Lifetime PPG Paint Performance Guarantee.
Benefits
The PPG Lifetime Paint Performance Guarantee gives consumers worry-free assurance that their vehicle receives a quality refinish repair and that all products used are state-of-the art and will perform to optimum standards for gloss and durability.
What's Covered
The PPG Lifetime Paint Performance Guarantee covers the areas of the vehicle refinished with specified PPG products for as long as the customer owns the vehicle. The refinished areas are covered for the following paint failures:
Peeling or delamination of the topcoat and/or other layers of paint
Cracking or checking
Loss of gloss caused by cracking, and hazing
Any paint failure caused by proven defective PPG automotive products which are covered by the guarantee
Advantages to the Consumer
The Lifetime PPG Paint Performance Guarantee gives consumers a worry-free alternative to collision repair. With this guarantee, the vehicle owner is assured that all repainting products used are of the latest state-of-the-art technology and will perform to optimum standards starting once the vehicle leaves Automotive Experts Sales & Collision Center.